Vernon's No.1 Pawn Broker Since 1992
The Common Exchange Story
Established in 1992 – Common Exchange worked hard to become the first name in Pawn Brokers across British Columbia Canada. We pride ourselves on having courteous and professional staff, as well as attractive and upscale locations.
Common Exchange is a specialty financial institution that provides British Columbians with small collateral loans, commonly known as pawn loans. Founded in 1993, Common Exchange has grown from a single Surrey location into the most well-known pawnbroker in the Lower Mainland. There are currently 8 Common Exchange locations across BC.
We were the first pawnbroker in British Columbia to establish a large network of locations. From the outset, our goal was to provide a standardized service in the same way restaurant chains, clothing retailers, and many in the coffee business had successfully done in the past. As a result, customers can visit any one of our eight locations and expect to receive the same high quality service; the same loan values for the pledged items of collateral; and the same safe, brightly lit and inviting stores. Indeed the Common Exchange's familiar yellow, red and black logo has come to symbolize the most reliable source of convenient short-term loans through BC.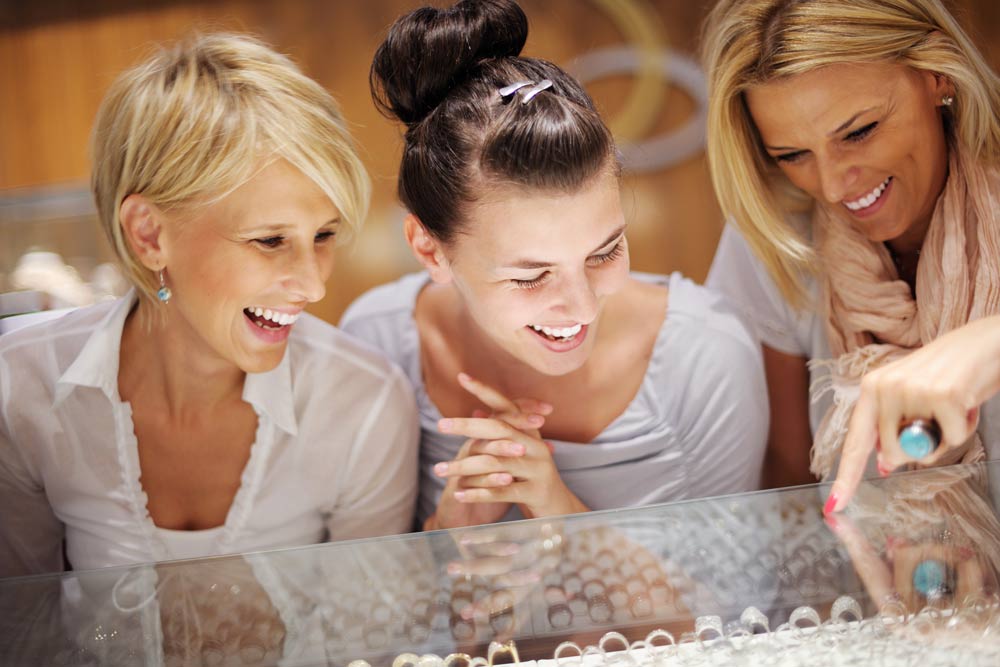 Our success is solely dependent on our valuable staff. Working as a pawnbroker requires intensive training, great caution and a wide breadth of knowledge on thousands of items consumers pledge as collateral. We are committed to providing our team of over 30 highly-trained and professional pawnbrokers with great opportunities for development and education.
Many of our employees attend college and training programs that are fully subsidized by Common Exchange. The fact that all eight of our locations are owned by staff members who have earned their way to owning their own franchise, is a testament to mutual success and our dedication to our employees.
A SOCIALLY RESPONSIBLE COMPANY
At Common Exchange we are not just about growth and success. Our guiding principle is to treat all people with respect and dignity and we demonstrate this each day in the way we do business. In addition, we strongly believe that it is our responsibility to give back to the communities in which we operate. Some of the commitments we have made to be socially responsible include:
Being a major donor to the annual Gala of Hope for the South Fraser Child Development Centre since its inception.
Primary source of support for an ongoing breakfast program at Lee School operated by OPTIONS: Services to Communities Society. We also fund the Christmas lunch program at Lee School.
We are a successful participant in the Hire-a-Worker program at the Workers Compensation Board of BC. Through this program Common Exchange provides new careers to workers who have been injured on the job.
Common Exchange is an active member of the Business Improvement Associations in the communities in which we operate. For example, our Principals have served on the board of the Whalley Business Improvement Association in Surrey BC and its Public Spaces and Land Use Committee.
Common Exchange is an active member of the Surrey Chamber of Commerce which promotes growth and prosperity in Surrey.
Both principals of Common Exchange are long-time members of Rotary Clubs which help communities meet their needs.
Common Exchange is a unique business in that each locations contains two businesses under one roof: a pawn business and a retail business. While many pawnshops combine their retail and lending functions, each Common Exchange location is purposefully segregated into two separate areas to ensure the customers obtaining pawn-loans are afforded maximum privacy. At Common Exchange, pawn-loans are our primary focus and constitutes the majority of our business. The retail component only comprises a small portion of our business and is used to sell items that were pledged for a collateral loan but not redeemed.
The growth and success of Common Exchange is largely the result of a focus on customer service and meeting the needs of borrowers. Common Exchange prides itself on providing a professional and friendly environment for our valued clients. Indeed, since 1993 Common Exchange has been aggressively changing the perception of the short-term collateral loan business in the Lower Mainland.

DISCLOSURE STATEMENT – Term: Pawn loans are typically 30, 60 or 90 days. Your loan is meant to be paid in full within these time frames.Example: A $100 loan would cost $12.00 if redeemed within the first month, $22.00 within the 2nd month and $32.00 in the third month. Monthly charges include $3.00 interest, plus $7.00 for storage and a $2.00 handling charge per transaction. The APR on this loan is 60%. Actual rates may vary by location. For full terms and conditions, please visit our Terms and Conditions page.